Top 10 Fashion Stores Like Revolve
Revolve is a popular online clothing store that sells designer brands for women. Revolve started in 2003 and is based in California. The store sells dresses, tops, bottoms, shoes, accessories and beauty products. Revolve is known for its huge selection of brands and on-trend styles. Items ship quickly from Revolve's warehouses.
Revolve offers free shipping and returns in the US. The store also has great sales throughout the year. Revolve's target audience is younger women aged 18-35 interested in fashion.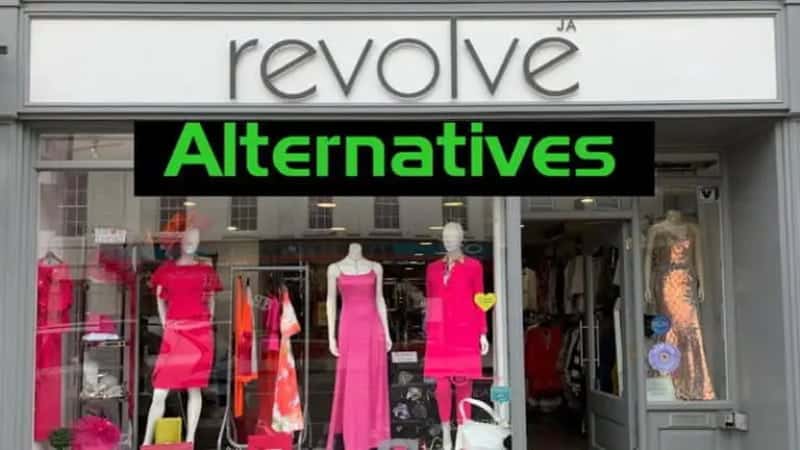 If you are one of those that will like to explore other revolve alternative to Revolve to expland your option for trendy and budget friendly outfits and fashion items, you might want to check this article.
Top 10 Fashion Stores Like Revolve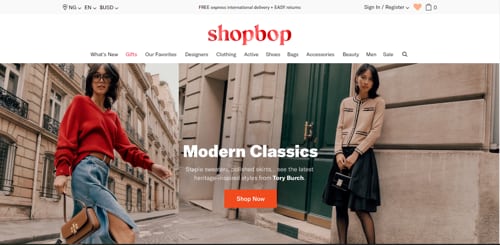 Shopbop opened in 1999. They sell designer clothing, shoes, bags and more for women. Shopbop has items from over 800 brands. They offer free shipping and returns. Shopbop is popular for denim, shoes, handbags and workwear. Shopbop also owns East Dane for menswear. Where is Shopbop popular? Global shipping to over 175 countries.
Key Benefits:
Huge selection of luxury brands
Free shipping & returns
International shipping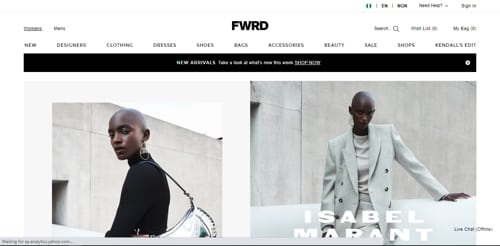 FWRD is owned by Revolve and shares a similar look and feel. FWRD launched in 2016 as a higher priced version of Revolve. They offer emerging luxury brands. FWRD features brands like Alexander Wang, Off-White, By Far and more. FWRD stands out for shoes, handbags and accessories. Target audience is women 25-45.
Key Benefits:
Higher end brands
Focus on shoes & bags
Owned by Revolve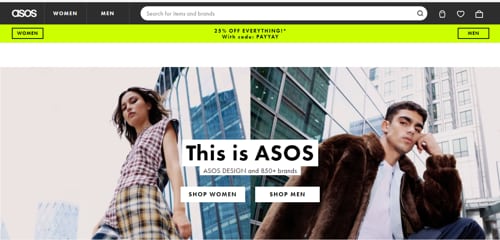 ASOS is a UK-based online fashion brand founded in 2000. ASOS targets younger shoppers aged 16-34. They sell clothing, shoes and accessories. ASOS offers products for both women and men. They also sell beauty and grooming items. ASOS stands out for its large selection of brands with over 850 options. Fast shipping and free returns.
Key Benefits:
Huge range of fashion brands
Fast shipping
Affordable prices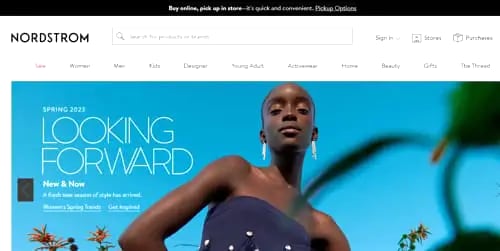 Nordstrom began as a shoe store in 1901. Today it is a high-end department store. Nordstrom, like Revolve sells clothing, shoes, accessories, beauty and home goods. They offer products from low cost to luxury designers. Nordstrom is known for excellent customer service. They have locations across the US and Canada. Nordstrom also owns Nordstrom Rack for discounted items.
Key Benefits:
High-end shopping experience
Locations across North America
Nordstrom Rack discounts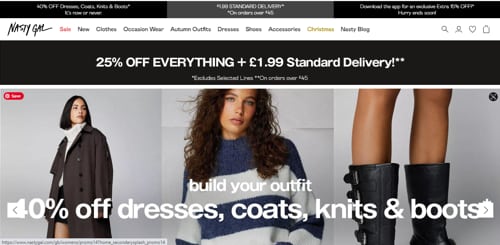 Nasty Gal launched in 2006 as an online store focused on edgy and unique womenswear. They sell clothes, shoes, swim and intimates. Nasty Gal styles are bold, on-trend and affordable. The company has an LA laidback vibe. Nasty Gal targets trendy women 18-35. Fast shipping and easy returns.
Key Benefits:
On-trend, edgy fashion
Affordable & trendy
Quick shipping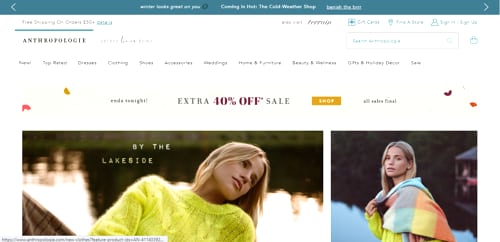 Anthropologie began in 1992 selling bohemian women's clothing. Today they are owned by URBN brands. Anthropologie is another Revolve competitor that sells women's clothing, accessories, home goods and beauty. The styles are feminine and romantic. Stores have a cozy, inviting vibe. Targets women 30-50. Known for free personal styling.
Key Benefits:
Boho feminine styles
Stores offer personal styling
Home goods & furniture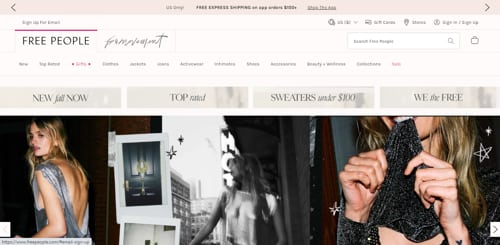 Free People is also owned by URBN brands. It started in 1970 selling handmade and indie clothing. Free People sells women's bohemian styles. They are known for tops, sweaters, dresses and intimates. Shoes and accessories available too. Most items under $300. Targets young women.
Key Benefits:
Boho and indie styles
Known for sweaters & dresses
Affordable pricing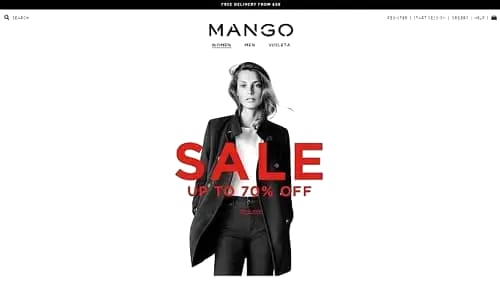 Mango is a Spanish clothing brand founded in 1984. They specialize in fast-fashion for women. Mango sells trendy and casual clothing, accessories, shoes and beauty. Stores are located globally. Online has expanded their reach. Mango is budget friendly with most items under $100. Targets younger shoppers.
Key Benefits:
Global fast fashion brand
Trendy styles
Affordable pricing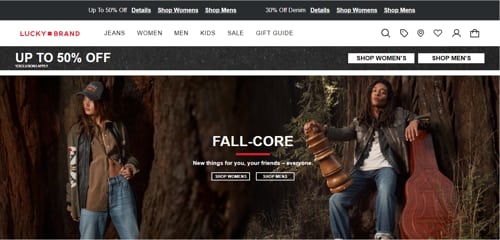 Lucky Brand is an awesome alternative to Revolve that started in 1990 selling boho-inspired denim. The brand still focuses on great fitting denim and casual styles. They sell denim jeans, tees, dresses, sweaters and more. Lucky Brand targets women 25-49 seeking quality basics. US stores and global online shipping.
Key Benefits:
Known for boho denim
Casual basics & sweaters
Quality fabrics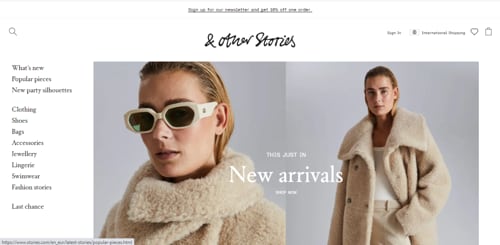 Another alternative to Revolve & Other Stories launched in 2013 and is owned by H&M. It offers trendy, minimalist styles for women. & Other Stories sells shoes, bags, beauty and jewelry besides clothes. The brand focuses on quality fabrics and details. Most items are under $150. Caters to urban professional women.
Key Benefits
Trendy minimalist fashion
Affordable pricing
Owned by H&M
Conclusion
Revolve is a go-to for stylish designer clothing and accessories. Customers love the vast selection of brands in stock allowing them to create unique looks. Revolve offers fast shipping, easy returns and great sales.
Other stores like Shopbop, FWRD, ASOS and Nordstrom also stock luxury fashion brands. Competitors like Nasty Gal provide edgy styles. Boho retailers such as Anthropologie and Free People are ideal for feminine pieces. Global fast fashion stores similar to Revolve include Mango and & Other Stories. Brands like Lucky offer casual denim and relaxed styles.
No matter your fashion sense, these Revolve alternatives let you affordably build your dream wardrobe! Check out our list to find your new favorite online fashion destination.
7 FAQs about Revolve
What type of clothing does Revolve sell?
Revolve sells trendy and designer clothing, shoes, handbags, accessories and beauty products for women. Their styles range from casual basics to dresses and going out looks.
How much does shipping cost at Revolve?
Revolve offers free standard shipping on all orders over $50 to the United States. They also provide free return shipping.
What are Revolve's shipping times?
Revolve offers fast shipping times. Most in-stock items ship within 1 business day. Shipping takes 2-4 days in the US with standard shipping.
Does Revolve have sales or promo codes?
Yes, Revolve has great sales throughout the year like seasonal sales and holiday sales. They email promo codes frequently to members. You can find Revolve promo codes online too.
What is Revolve's return policy?
Revolve has a generous return policy. Full refunds are offered on all returns within 30 days of purchase. Return shipping is free when using their prepaid label.
Who owns Revolve?
Revolve was founded in 2003 by Michael Mente and Mike Karanikolas. Today it continues to be privately owned by the co-founders based in Cerritos, CA.
Is Revolve only located online or do they have stores?
Revolve is exclusively an ecommerce fashion brand and does not have any brick and mortar store locations. Everything is sold through their website Revolve.com.