Best alternatives to Alibaba for bulk buy ans sell
There are a lot of online marketplaces out there, but few are as big and popular as Alibaba. This Chinese e-commerce giant is home to millions of products, and it's a great place to find anything and everything you could possibly need in bulk. It is one of the best B2B website you can find out there.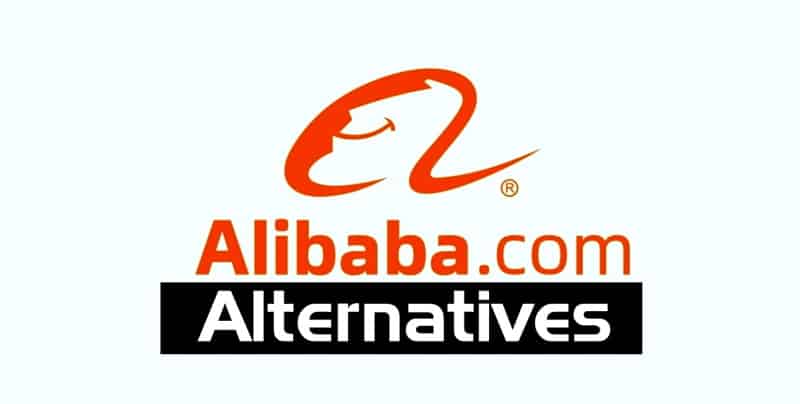 Although Alibaba is one of the largest and most well-known online marketplaces, there are many others where you may locate things to buy or sell. To help you get started with your own B2B or B2C trades right away, this post will examine the top alternatives to Alibaba. If you are either a buyer or a seller, you may want to go through the list.
Top best Alibaba Alternatives
This Hong-kong based online marketplace is also similar to Alibaba. MadeInChina claims to offer over $6 billion in products and services. This is one of the most famous B2C websites. The company's biggest market is the U.S., while the second-largest is the U.K. MadeInChina has a variety of categories including fashion, electronics, toys, mobile phones, etc. The site is known for its high-end eCommerce sites that is user-friendly. The product information is also more comprehensive on this website.
Another Indian-based B2B platform, IndiaMart allows businesses across the globe to connect and collaborate with each other. It has an extensive list of products, including Fashion, Electronics, Home and more. It's a good choice for people from India or other Countries in Asia.  You can also sell products on its marketplace, and it has an easy-to-use platform to do so.
DHgate is one of the largest Chinese e-commerce platforms. It's a B2B platform like Alibaba, there are mainly 4 types of products: Apparel & Accessories, Consumer electronics, Handicrafts, and Industrial supplies like electronics and machinery. It is Friendly to dropshipping, the shipping fee is free, they provide a good platform for finding suppliers. If you want to buy bigger quantities (something like 100 pcs or more), try to discuss with China suppliers to get a discount.
This marketplace is often used by Chinese expatriates who want to sell to US customers. While it's a good idea to do your research, there are some items that you can't find on Alibaba. The site is a little slow and complex for the average consumer. Prices can be higher than in other marketplaces but you will definitely get quality service here.
Grainger is a very popular and trusted name in the US in the industrial supply industry. Grainger focuses more on middle and small enterprises. It is a more reliable and trusted platform for them because it is not dedicated to any particular product but being a big brand, they can offer large volume of products. You can find more than 40,000,000 products in the Grainger's online store and these are categorized in a way so that you can find the products easily. Some of the categories you can find on the website are Industrial products, Tools & equipment, Construction products, Safety products, Heavy equipment and much more. Grainger is one of the more reliable and trusted online platforms and offers the best value for your money.
TradeKey is one of the best sites like Alibaba which provides a platform for businesses to trade their products with other businesses and consumers. This is one of the biggest e-commerce sites in the world and currently there are around 30 million businesses and 500 million consumers who are actively trading on TradeKey. The basic idea behind Trade Key is to make it easy for businesses to find buyers and sellers online. A business can register on Trade Key online and can promote its products too. This is the best way for businesses to get their products sold to a large number of people at lower prices. TradeKey is an online platform and hence it is best for businesses who want to trade their products with other businesses.
DealExtreme is an online marketplace with over 4.5 million products available at discounted prices. They are an American-based company with headquarters in New York. DealExtreme offers a wide variety of products, including but not limited to electronics, homewares, kitchenware, clothing for women, men, and children, and more. As an added bonus, they stock a variety of speciality items, such as those for the nursery, bedroom, and beyond.
DealExtreme has gained fame for its extensive product catalog. Therefore, it is more likely that they will have a wide selection of goods on their website. To put it another way, this is fantastic news for vendors, who will finally be able to satisfy their consumers with a product that meets their needs. While they may not have as many things as Alibaba, they certainly provide more variety.
LightInTheBox is a good alternative to Alibaba and other well-known online marketplaces. More than 60,000 products, ranging from electronics and home decor to toys and clothing, are available on LightInTheBox. Their strongest include wedding dresses and other formal wear. In addition, their site is well-known for its high level of user-friendliness, which facilitates product exploration and contributes to the company's growing recognition. After using LightInTheBox, you won't want to use sites like Alibaba again due to their tricky user interface and proper categorization of products.
Amazon is not only one of the most well-known websites, but also one of the most popular alternatives to Alibaba for those looking to do business online. For more than 20 years, it has served as one of the most reputable marketplaces on the planet for both consumers and sellers, making it one of the most popular online shopping sites in the world.
Similar to Alibaba, the Chinese online B2B marketplace, ThomasNet is situated in North America and is expanding rapidly. It's a cutting-edge system that won't break the bank for any company. It has an extensive network of international companies with which it may conduct business and a full suite of systems to facilitate international trading. You can trust this platform to hold your financial data, and it supports all major online payment systems. All throughout the world, businesspeople have found it to be a dependable marketplace.